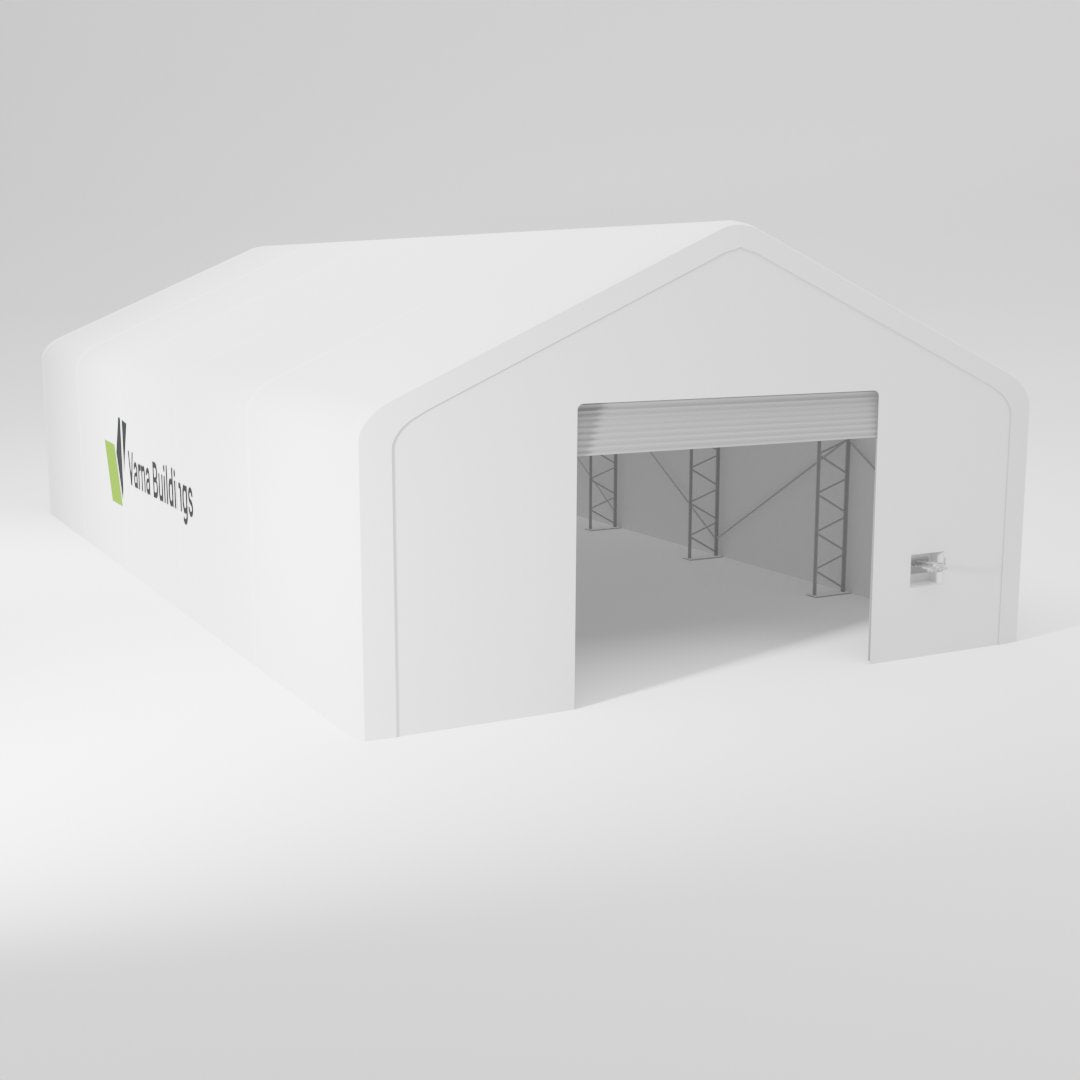 Storage Tents
Transform Your Outdoor Space with Heavy Duty Storage Tents by Varna Buildings. Ideal for all weather conditions, these durable structures offer versatile and practical storage solutions for businesses in Essex and surrounding areas.
Protect your operations during winter months, busy periods, and office moves. Discover the convenience and flexibility of our storage tents today.
Q: How are Varna storage tents used?
Versatile Storage Tent Solutions by Varna Buildings. Different sizes & finishes to suit various needs. Extend winter housing, protect goods, expand warehouse capacity, and more. Withstand high winds for year-round reliability. Get your waterproof storage tent today!
Q: What are Varna storage tents made of?
Flexible Storage Tent Solutions by Varna Buildings. Sizes, finishes, and prices tailored to your needs. Angular frames and rounded tops maximize interior space. Hot-galvanized steel frame with heavy-duty PVC canopy for weather protection. Oversized doors for easy access. Keep your goods secure year-round.
Q: Finding the right storage tent for you
Contact us now for details on storage tents, sizes, and temporary building contracts. Visit our product pages for visuals and inspiration to tailor our storage tents to your specific needs.