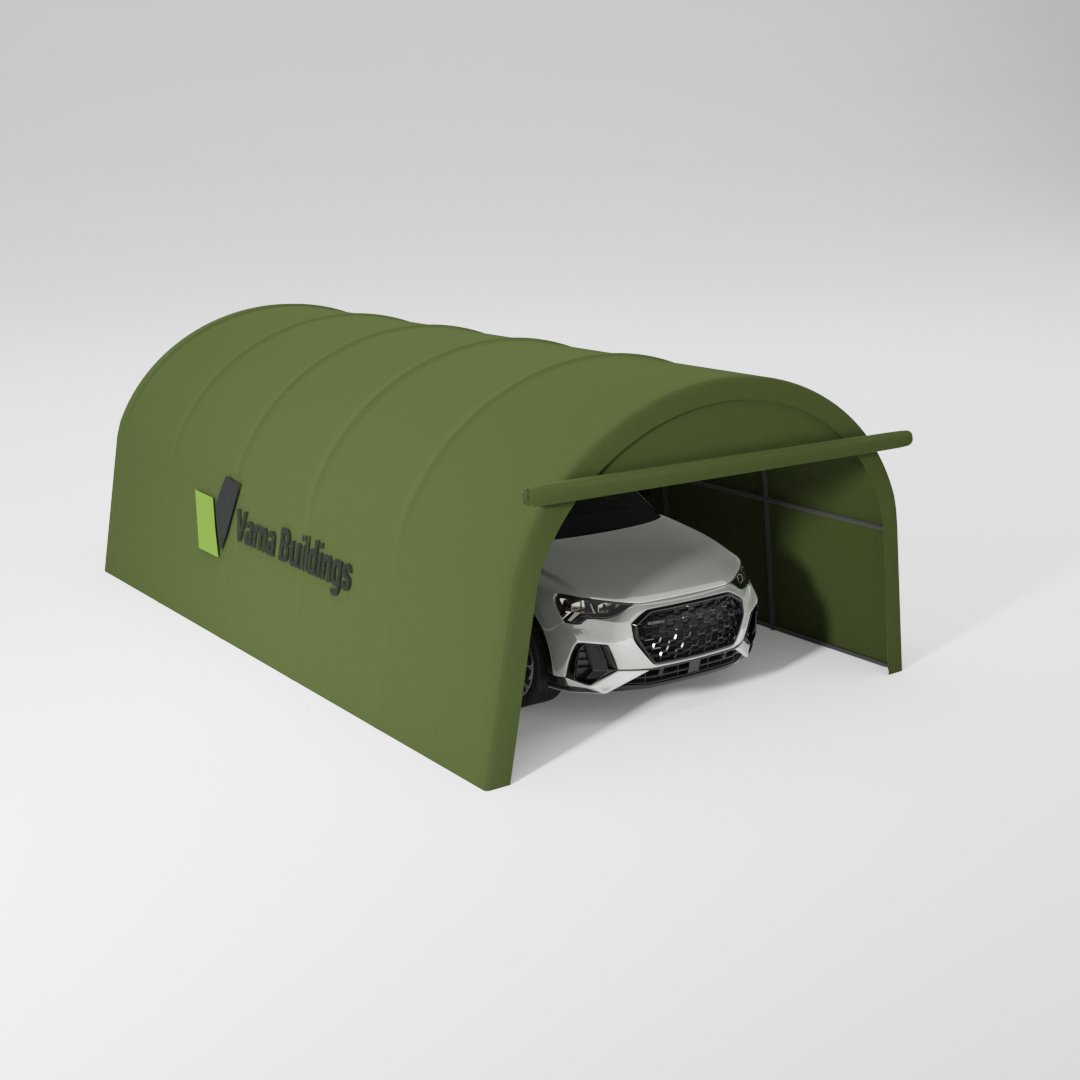 Carports
From individual carports to vast covered spaces which can protect multiple vehicles of varying sizes and height, the Varna Buildings outdoor solutions are designed to offer accessible cover for any outdoor area – with one of the most popular uses for our outdoor structures being carports.
Read more

Why choose a Varna Building carport

With various fixings that complement hard standing ground, grass, brick walls, metal containers and more our collection of carports offer basic shelter for vehicles made from a range of materials – with our steel frames and durable canvas materials able to be adjusted and erected with ease.

Once the frame has been erected and the canvas stretched over the structure, the base of the frame is fixed to your ideal foundation by our expert team – providing the height required to ensure that your temporary carport structure is accessible and easy to use.

Best of all, the structural integrity of both the canvas sheet and the steel frame means that our shelters can withstand high wind speeds and weather conditions for use across all outdoor spaces, including those which are sheltered and those exposed to the elements.

Temporary and longer term carports in the UK

Whether you're hosting an event, protecting high value vehicles during adverse weather, or constructing a warehousing facility in which to load vehicles with goods for transportation and delivery, the Varna Buildings outdoor structures are designed to offer versatile shelter combined with a seamless customer experience. Our team will work with you directly and will help to identify the best package for your individual needs, whether you need your structure in place for hours, days, or weeks.

When you get in touch with us, we will help you to find the right carport solution for you, depending on the amount of space you need, the length of your booking, the type of vehicles you want to house, and how soon you need your solution in place.

How Varna Buildings carports are used by clients

Just some of the destinations our team have visited, and the ways that Varna Buildings' carports are being used across the UK, include farmyards, car manufacturers, delivery warehouses, factories, and both private and commercial properties.  

Visit our website and individual product pages for more information and inspiration on how our carports are supporting existing client needs or get in touch to discuss your project and how we can help you to find the right solution for you.
Filters
Out of stock

Remove filter
Out of stock

Remove filter